Global-C will present Fukui Fibertech's car mat at SEMA in Las Vegas from Nov. 3 to 6, 2009.
INSTAR ITS: Global-C established J/V company called INSTAR ITS Japan, Inc. on May 26, 2008 to sell information and control systems particularly in the field of energy, distribution companies and industrial companies in Asia.
Global-SF Corporation: Global-C established J/V company on February 19, 2009 with French investor to sell Sushi robot in France and import wines from France.

Fukui Fibertech: Global-C has acquired the right to act as Fukui Fibertech's agent, marketing their technologies internationally.
Global-C presented Fukui Fibertech's car mat at Automecanika in Frankfurt.
Pit Grip: Global-C will present Fukui Fibertech's products including Pit Grip at Frankfurt and Las Vegas this year.
De-Loop: Global-C presented Sewing-Hara's product lightning under black light at Magic in Las Vegas and sell it oversea as its agent.
Phlash: Global-C is the whole agency of Foxden Holdings, LLC and sell their universal camera phone flash through the Japanese HP at www.phlash.jp

Global-C has a consultation with the Japanese apparel company who sets up shop in Paris.

HandyHanger: Global-C is the Japanese representation of US's HandyHanger.
Garden Products: Global-C is the Japanese representation of Hong Wei Industry Co.,LTD in China.

Chemicals: Global-C acts an agency to import Chemical from China through Korean company.

Frontier M&A: Global-C has alliance with Frontier M&A in Korea to buy Japanese golf courses or companies.

Southern Spain Property: Global-C has an agreement to sell property in Spain with Worldwide Realty in the US.

Company Profile
Global-C Corporation was registered in Japan on July 2, 2004, by two international businessmen.
| | |
| --- | --- |
| Corporate Data | |
| Company Name | Global-C Corporation |
| Head Office | 1059 Awazu, Kakogawa, Hyogo 675-0039, Japan |
| Telephone | 81-50-7529-2085 |
| Fax | 81-794-22-6163 |
| Establishment | July 2, 2004 |
| Capital | 3,000,000 yen |
| Business | M&A Consulting, International Business Support, Import Service, Export Service, Translation, Management Consulting, E-Commerce, HR training, E-Learning, Web production |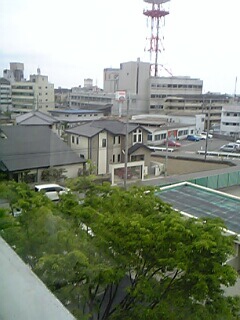 Management Team
Global-C is managed by Mutsuo Inaoka , CEO and Joseph Gabriella, General Manager. Before founding Global-C, Mr. Inaoka was a senior manager at an Osaka-based company, where he was employed for twenty years. During that time, he was stationed in Brazil for two years and in the US for over a decade. During that time, he established his company's office in the U.S., then served as its Chief Financial Officer. In this position, he was directly involved in merger and acquisitions and other high-stakes transactions. Mr. Inaoka is bilingual and bicultural. He has extensive experience in learning English as a second language and in transacting international business. Mr. Inaoka holds a bachelor's degree in management science from Otaru University of Commerce (Japan) and has attended MBA courses at San Francisco State University.
Like Mr. Inaoka, Mr. Gabriella is bilingual and bicultural. He grew up in the United States, but moved to Japan in 2000 to work as an assistant manager for NetRatings Japan, a Japanese-American internet joint venture. Mr. Gabriella has worked as an internal HR consultant for Eli Lilly Japan and conducted training seminars on leadership, change management, and valuing diversity in both Japanese and English at Japanese enterprises and foreign-capitalized firms. Mr. Gabriella has a B.S. in Economics from the Wharton School at the University of Pennsylvania; an MBA from Pepperdine University; an M.S. in International Business and Strategy from the University of Illinois, Urbana-Champaign, where he also attended medical school; and a Ph.D. in Interdisciplinary Education and Research from the University of South Florida.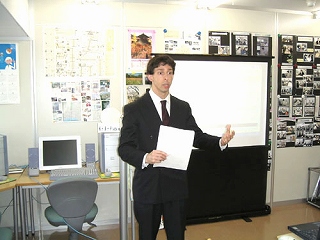 UP